Joe got called to a home in Carmel where the carpet was torn to pieces in two areas:
After a quick inspection Joe got out the best of Carpet Repair tools and went straight to work, very methodically removing the problem spots and replacing them with fresh carpet from when the house was built: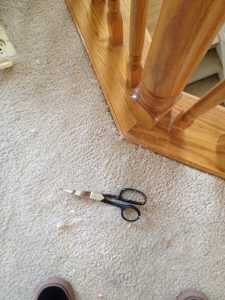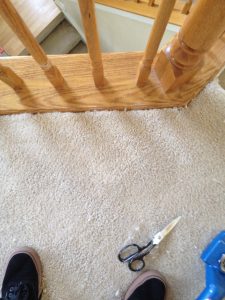 It's very important when you are buying or building a house to find out if there is 'extra' carpet from the build.  Store it INSIDE so the fibers stay fresh and clean in case you come across an accident like this carpet had.  Great job Joe!