Joe got a call from someone whose dog "tore it up" from the inside out!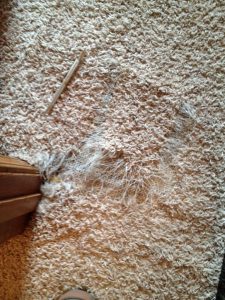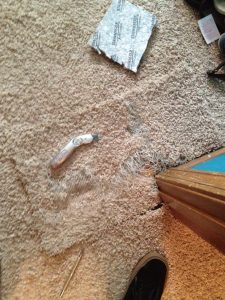 Dogs love to dig…can't blame them, that's how they were made.  We suppose in some cases dogs think that carpet is just another plot of dirt in the backyard that "must" have something underneath it.  Fortunately Joe was able to go in and use his craftsmanship to "dig deeper" than the dog and return the carpets to almost new: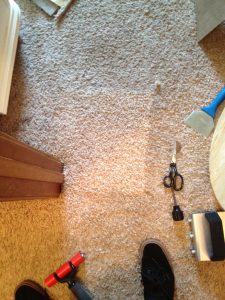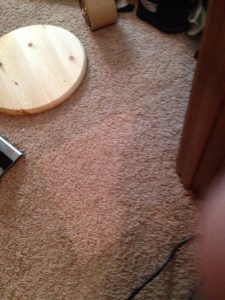 If you're dog ever gets ahold of your carpet and tries to dig a tunnel, give us a call and we'll come out ASAP and put it back to new.  Excellent!!!