Indianapolis Whole House Carpet Repair and Stretch
Indianapolis Carpet Repair got a call from a homeowner that needed their carpet 'house-wide' repaired and restretched.  The first part of the house had a beautiful white carpet that had bubbles/bumps throughout:
Indianapolis Carpet Repair went in and restretched the carpet from wall to wall.  We use a professional carpet stretcher that works wonders and makes the carpets 'sheet tight' by stretching it all the way across the room and not just in one spot.
The second part of the house was a beautiful "berber carpet" that had quite a few pulls in it.  Berber is closed looped and sewn in a line and, like fine fabric, will pull all the way up the line on the backing if not caught immediately: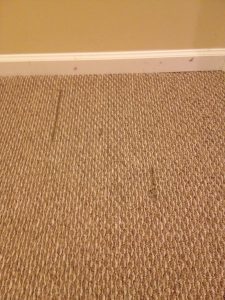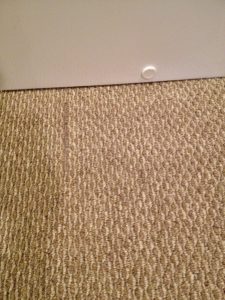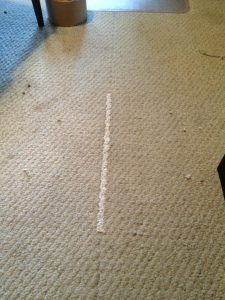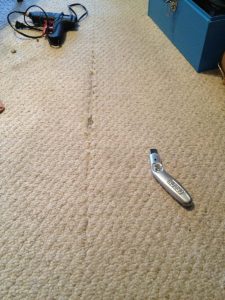 Joe VH went right over and fixed it up with his professional tools and expertise.  He was able to get the Berber like new again and made the owner very happy!