When the customer was out of town their bathroom flooded a complete room and hallway.  They took the carpet up and tried to dry out the pad.  The carpet dried fine but the padding began to mildew and smell horrible.  What ugly results from the removal by the homeowner: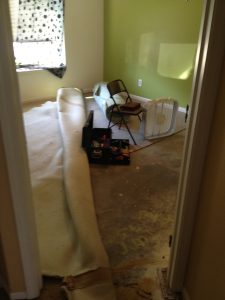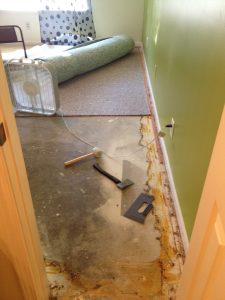 Joe VH from Indianapolis Carpet Repair to the RESCUE!  He went in with FRESH tack strip all the way around and new padding and replaced what was spoiled to give it that clean, fresh, NEW look: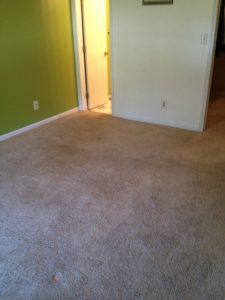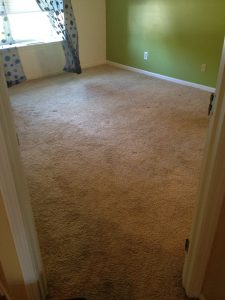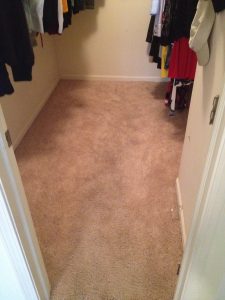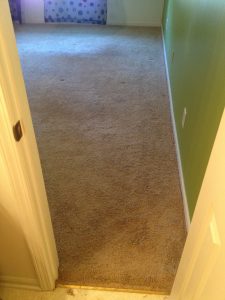 Don't forget that when things get wet it ALL gets wet.  The tack strip wold have dried around the edges but completely lost its integrity.  Whenever you have a flood have Indianapolis Carpet Repair come out and replace the padding and the tack and help you dry the carpet.  You want the underside smelling like new!  Excellent!